Mediavision: Spotify is the First Choice for Nordic Podcast Listeners
Today, Spotify released its report for the first quarter 2021. This follows an intense period of announcements, from several industrial players, especially regarding podcasts. Mediavision is now publishing the Q1 figures for podcast platforms in the Nordics¹.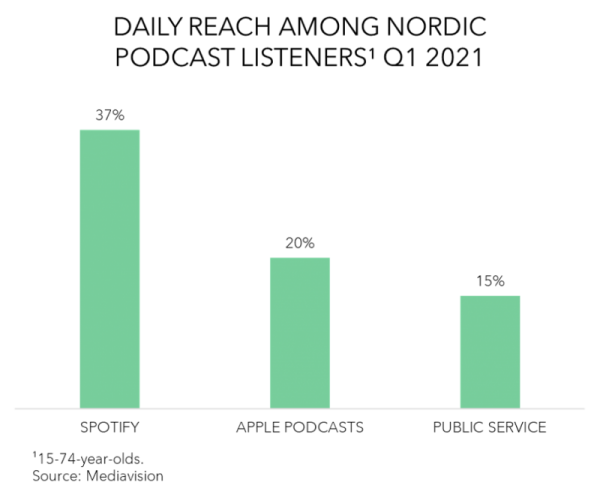 Approximately 3 million people, or 15%, of the 15–74-year-olds listen to podcasts an average day. Spotify and Apple are the two main actors on the Nordic market, with Spotify taking a significant lead.
Among those who listen to podcasts an average day, 37% choose to listen via Spotify while 20% choose to listen via Apple Podcasts. Public Service (YLE, DR, NRK and SR) is the third most popular platform for podcast listening in the Nordics.
¹Denmark, Finland, Norway and Sweden