Newsletter 1st of September: The Audio Industry is Buzzing
Summer is coming to an end, but the audio industry is hotter than ever. Video streaming actors are moving into podcasting, while existing players Apple and Spotify are ramping up their efforts. This week, we recap what the actors have been up to this past month. 
This Monday, news broke that Apple has made a move to provide subscribers to Apple Music with a new and improved way to listen to classical music, by acquiring the streaming service Primephonic. Apple Music plans to launch a dedicated classical music app next year combining Primephonic's user interface with additional features.
Meanwhile, Spotify is introducing its content format Music + Talk in 14 additional markets. The service launched in selected markets last year. The format allows creators to combine spoken word commentary with music from Spotify's catalogue. Music + Talk is available to global creators through Spotify's podcasting software Anchor.
Perhaps some creators using Music + Talk feel the urge to provide commentary to one of the most highly publicized albums released so far this year – Donda by Kanye West that (at last) was made available for streaming last weekend. Spotify stated that West broke Olivia Rodrigo's record for "2021's most-streamed album in 24 hours"as it reached close to 100 million first day streams on the global Spotify chart.
Further positive news for podcast-creators: Apple is sweetening its offer to podcasters in a stride to build its roster of creators using the new Apple Podcast Subscription service. Until the end of November 2021, podcasters that sign up with Apple's affiliate services program will get to keep 100% of the commission on any new subscriber. Initially, Apple said that the creators would be granted 50% of the cut.
As we touched upon in last week's newsletter, Spotify is ramping up its efforts on Podcast Subscriptions as the company decided to make the subscription model available for all US podcasters. This feature is available via Spotify's podcasting software Anchor.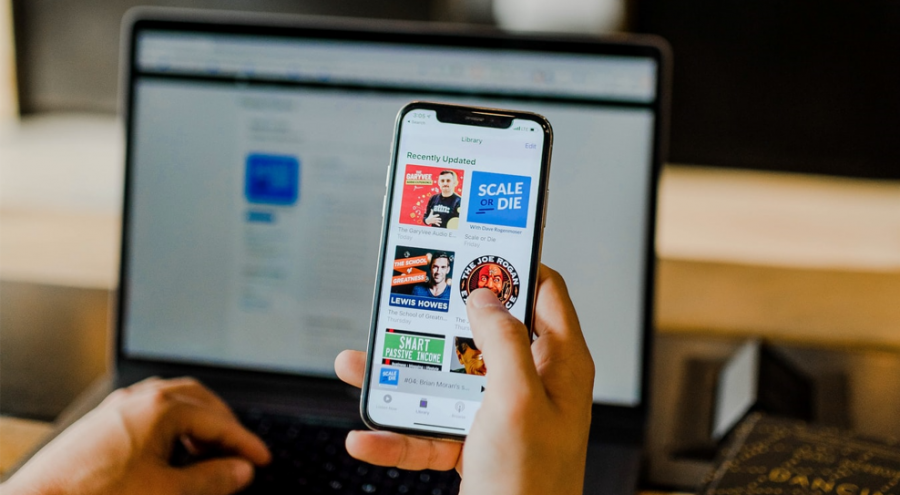 Although it is safe to say that Clubhouse gets a significantly lower share of the spotlight these days, the company is still working hard to fence off competition from e.g. Spotify's Greenroom and Twitter's Spaces. This week, a new feature was introduced for IOS users, providing spatial audio in order to enhance the lifelikeness of conversations held within the app. Spatial audio adjusts the frequencies that each ear hears so that sounds appear to be coming from in front of you, from the sides, the rear or even from above.
Last but not least, two major players in the field of streaming video have revealed endeavours into the world of audio.
First, HBO Max announced that the company is planning to release in-app exclusive (not available in an RSS-feed) podcasts, starting with Batman: The Audio Adventures. The series will premiere this fall, exact date yet to be announced. HBO also announced other new, upcoming podcasts including a scripted sequel to Issa Rae's Looking for Latoya, called We Stay Looking, as well as the new OC companion podcast Welcome to the OC, Bitches. Whether these will be exclusive to HBO Max is yet to be determined.
Second, Disney Plus has teamed up with Amazon Music in the US and Canada. New users that register for an Amazon Music Unlimited subscription will be provided access to the Disney Plus streaming service free of charge for 6 months, while current or former users will be given access for 3 months.